Years of experience and titles given by client?
11+ years of experience. Clients have called me – Fairy Godmother, Wardrobe Manager, Ambassador of Elegance, Confidence Enhancer, Wise Trainer.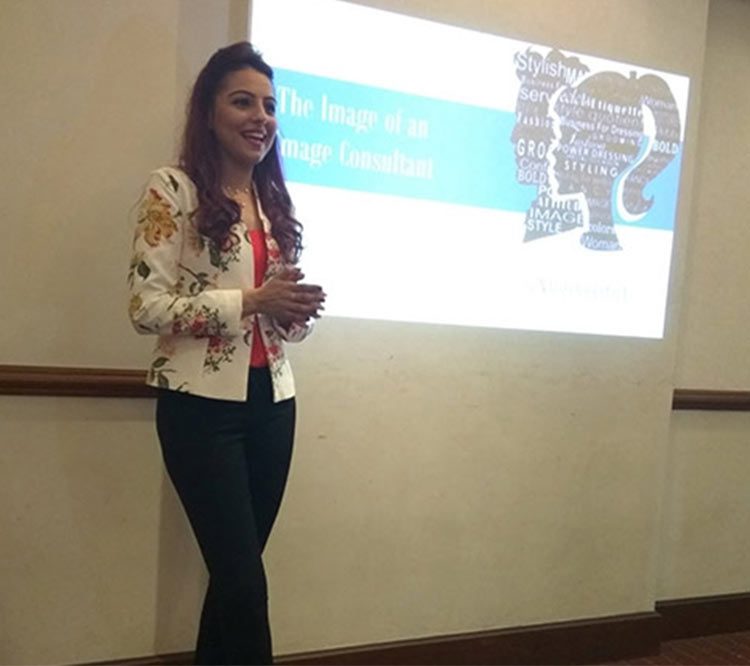 What makes a Good Image Consultant?
A passion for the science of image management, styling, and fashion is a must. Consistent study, practice, and application of this energizing art. Genuine love for people. Understanding them and their personalities. Being emphatic and at the same time, being able to stretch their comfort zone to enhance them to their 'New Version' with total ease.
My fashion and communication expertise. People find me very poised and presentable. They say, I happily share knowledge and I have a big heart. I have also been complimented for being headstrong, persistent, friendly, positive, and caring person.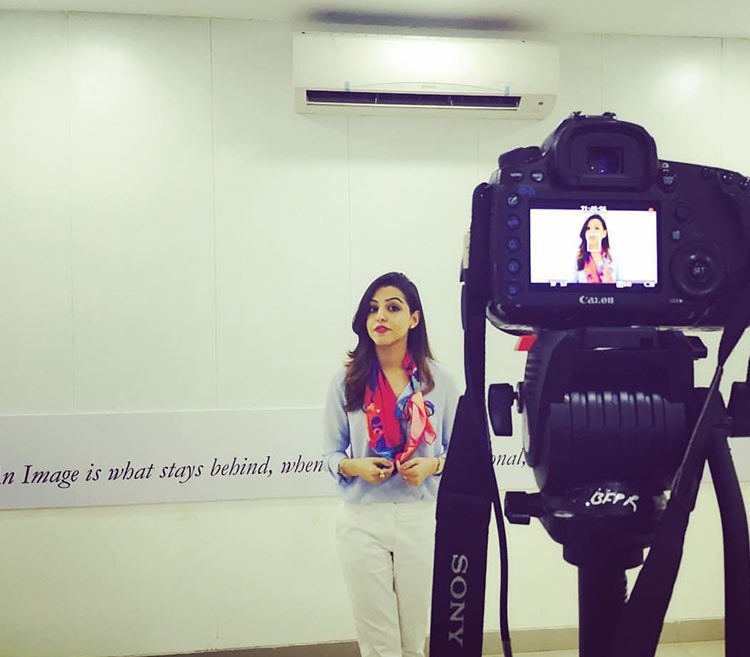 How did you become an Image Enhancer?
During my 4th grade, I was diagnosed with dyslexia. It was the beginning of a rollercoaster ride. Back in the nineties, dyslexia was something that was looked down upon. Not many people knew what it was, neither did my parents nor did I.
Being teased, shunned, and hated in school, I felt like a victim. I didn't like going to school because I was made to feel an outside, inferior, and incapable person. My teachers did not have faith in me and told my parents to take me to a special school.
It left such an impact in my mind and heart that I felt being diagnosed with a terrible disease. During this time, I came across an intriguing quote that totally changed my life. The quote was "The Miracle is Within You". This thought kept on ringing inside my head.
I felt an 'aha' moment. I realized that I had no self-image. Why will someone believe in me, if I did not believe in myself.All we need to do is be our own hero and that's exactly what I choose to become.
At the age of 19 years, I came across image consulting through my mom's research and intuitively knew this was my medium to achieve my game plan. And my game plan was to change the image people had in their minds for special and differently abled people.
I wanted them to feel proud of who they were and are and what they can offer to the world. I had to be an example. Through image consulting, I am able to enhance their self-image, confidence, and inspire them to be the best version of themselves.
At the same time imprinting and inspiring others to enhance their self-image through internal dialogue, self-belief, and packaging themselves with finesse.
I would like to thank my parents and my awesome mentors Suman Agarwal and Judith Ransband for their never-ending support and guidance.
My Parents
My Hope. Faith. Love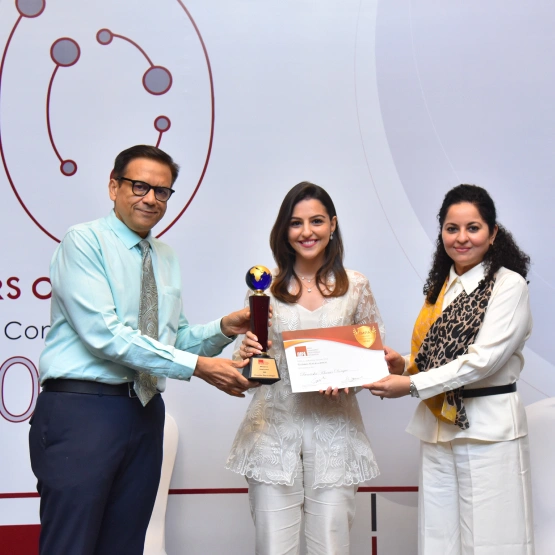 Suman Agarwal
Master Image Consultant – Federation of Image Professionals International, UK
Judith Ransband
Image Master (CIM) in the Association of Image Consultants International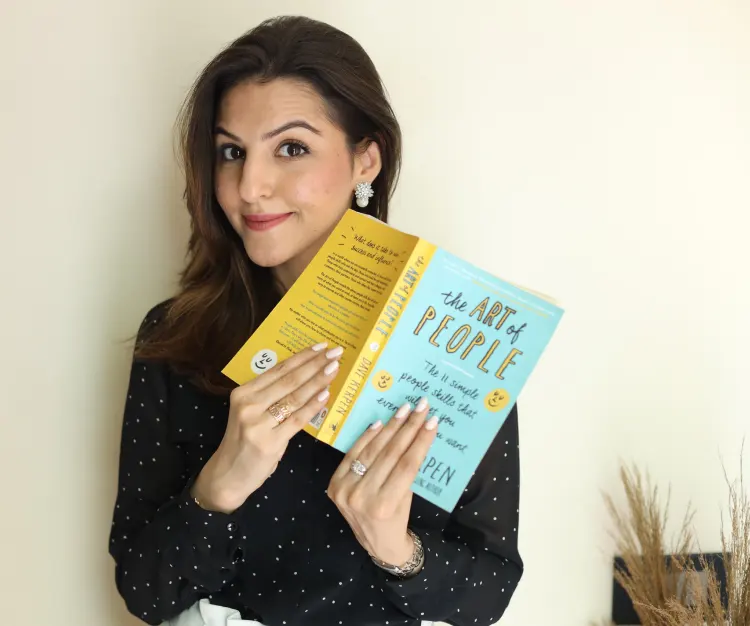 What did you do before image consulting?
I was a student of sociology and entrepreneurship. While interning in creative designing, I realized I wanted to be an entrepreneur. I have also been privileged to work with influential magnets of the fashion and media industry.
Do share a selected client list.
BCG Consulting, Nomura, Qatar Airways, JSW, CNBC, Prada, Tanishq, Nykaa, Clinque, Image Consulting Business Institute India, BMW India, Dyson, Tomford, Shoppers Stop, Jindal group of companies, Rotaract clubs across Mumbai, Mayoor Private School, Abu Dhabi and many more.
What's the best and worst thing you enjoy the most of your job?
Self-love and acknowledging yourself is at the core of my work and passion.
My own journey of self-love has led me to passionately believe and share this message of internalizing self-love and strengthening self-esteem for a healthier relationship with ourselves as well as with others.
I also love the thrill of enabling others to become more fashionable, stylish, and confident. The challenging part about my job is that not all individuals realize the power of their image or their mental wellbeing. This does take a bit of convincing to understand the value of the concept as it's not a tangible item.
What are your achievements?
I have been India's First Youngest internationally certified Master Image Consultant, a Four-time winner of the Global Excellence Leadership award by IMPA, a Business Excellence award winner by IMPA 2022, and a Two-time TEDx Speaker. Currently, I am also the chapter president of Mumbai and GCC at IMPA.
With personal consulting to more than 500 + clients globally, I have supported my clients to love themselves more, create meaningful relationships, command influential appearances, and exude charisma.
What's your goal in your business?
I really want to make people realize the effect of their self-image on them and on others. I want them to realize, how it impacts their personal and professional life. I want maximum people to know that self-love and self-care should be made a priority for a healthier relationship with themselves and others. My goal is to help people discover their personal power and style that makes them confident and happy.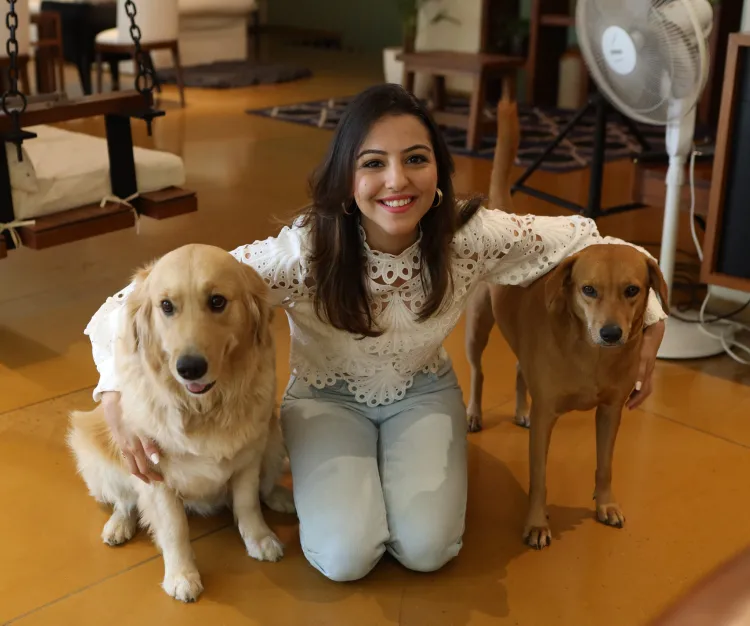 Benaisha, anything that you love apart from your work?
I love my pets the most and I make time for painting, and reading self-help books. I love to experiment with new food and discover new places.