Director-ICBI, Master Image Consultant, President-IMPA, Author-First Impressions Lasting Impressions.
I remember when Benaisha came to enroll herself in the Business series of our programs at the age of 19, youngest student at that time way back in 2010. We had made up our mind to not accept her admission in the program as she was quite young, but her focus and dedication made us change our mind. Today she is one of our most successful Image Consultant.
Benaisha mentors many aspiring Image Consultants. Her positive attitude, passion and drive for the profession inspires many people to step forward and explore different facets of Image Management. She is also a role model for many learners who see her with a great sense of style, refined demeanor and yet someone as a very approachable and a grounded human being.
She is one person who is dependable with for her good work and dedication. Benaisha did a fabulous work during an assignment with CNBC TV-18 for styling the News editors. She created looks for every single editor and styled them keeping in mind the color schemes, personal style and facial features. The is the best example when one says, that good things come in small packages. She is full of energy and enthusiasm believes in leaving her footprints behind for others to follow.
Benaisha has been a consistent player in the Image Management industry. She is one person who has been in constant touch with her institution (ICBI) and us (Management). She shares her work regularly and keep us updated on the developments. She makes us proud as we have seen her evolving both personally and professionally over last 7 years. From high profile national assignments to taking up international assignments, she is making her mark in the image management space and taking the concept of Image Management on a global platform in various forms. Her grip and sharp sense of application of concepts make her stand apart from the rest and gives her an edge as an Image Consultant.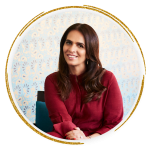 Founder at House of Anita Dongre
Benaisha is very passionate & focused towards her job and strives hard to make a positive difference in people's lives through her work. We chose to work with her, primarily because of her experience & note-worthy credentials as a professional trainer. Benaisha has mastered her subject of Image management & is able to effortlessly communicate this to audiences of any size. Her training style is interactive and demands a fair amount of involvement from her trainees which is great as it helps break the monotony of long training sessions. My teams have definitely related more to her training style compared to past trainers as she uses a very practical approach to explain her content as well as instills passion in the team towards their job, which goes a long way in keeping them motivated. Yes I would definitely recommend Benaisha as she can always be trusted to deliver on the job expectations!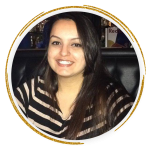 It was indeed a pleasure to have worked with Benaisha Kharas, for our talk event, Kaagaz in March 2016. One of my friends had spoken about her. After a lot of research, I found out that she has a massive story which should be shared on a platform for the rest of the world to see and hear her out. From being extremely amiable, beautiful, courteous and appealing, she is one of the most graceful people I have ever come across. Never missed a meeting, or a deadline, had a very proactive approach as a client, took full responsibility and deliver phenomenal outputs, there is not even a single thing which she had missed out while she was associated with our event Kaagaz. Me, as an organizer and partner had an amazing time knowing her and got to learn a lot myself..
Corporate Trainer, Tata Consultancy services Analytics and Insights, BFSI
In my journey from Business Analyst to Corporate trainer in my current organization, Benaisha Kharas played a vital role. Under her guidance I learned how to build an effective resume, interview tips including power dressing, body language and power of words, and also other elements of Image Management. Though she is the youngest Image consultant of our country; yet her grip on the subject is Indomitable. From her training delivery style to personal connect with the audience/Student is remarkable. Keep Rocking… Keep guiding Benaisha Kharas- You are the best!!
Expert Makeup Artist, MAC Cosmetics
B-beauty with brain E-enthusiast N-never say no A-attitude I-inspiration S-skilled H-honest A-adorable
As a trainer she will make sure you understand the concept and if we have any doubts she is always available to sort the difficulty. Blessed with a beautiful voice, which makes the delivery even more impactful. Has a charismatic aura around her, where people are attracted. One feels comfortable talking to her because of her simplicity. She is always ahead of time. Being the youngest image consultant, it was my pleasure to learn under her guidance. Wish you lots of success in life.
Director at Vinod & Saryu Doshi Foundation
I had the opportunity to attend a wardrobe evaluation workshop with Benaisha Kharas at the Image Consulting Business Institute. What struck me was her in depth knowledge on the topic coupled with her ability to address all our queries accurately given that we were an extremely diverse group of participants with varied perspectives and backgrounds. Her effervescent personality was a delight to be around in a learning environment.
Image Consultant and
Director at Real Impressiions
Benaisha is a very charming personality, easy to get on with and understand. She trained me for my colour theory module and found her exceptionally knowledgeable. Packed with some great skills, she is thoroughly hard working and a wonderful human being.
Scientific Officer,
Bhabha Atomic Research Centre, Mumbai
I know Benaisha Kharas since the year 2012 when we all attended a session on image development. Although, I am a quite image conscious person and measured in my public image, I must say I got to learn quite a bit from her skills. I learnt some part of dressing styles and what goes with what attire from this workshop. Overall, I can say Benaisha is a true professional in her forte and a good amiable person to be with.
Benaisha is an extremely confident and warm person. Even though she is very young her command over the subject is excellent. Her effectiveness lies in the fact that she conducts herself like an image consultant in every aspect and hence when she is a trainer she is very believable. She connects instantly with the audience and makes learning a beautiful experience…I look forward to more such fun interactions and wish her the best always…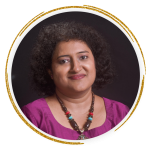 Benaisha is humble, focused and passionate about your work. I have always found her keeping herself abreast with the new clothing trends and fashion. And most of all, her teaching style is THE best as I have seen her pouring her heart out to make her students understand the topic.
As I've said even before, I love Benaisha as a trainer. She teaches each topic effortlessly and it syncs in really well. What really amazes me is, how confidently with all the energy and vibrancy she stands there for hours and conducts the training. Although it's a tough job but she never makes it seem like that. Because of Benaisha, I feel confident about image management. Training with her is not only knowledgeable but also fun.
Well they say one with beauty and brains is a rare combination and you are that rare combination. I have been a student in your sessions at ICBI and you have been one of my favourite trainers.Your ability to connect and bring the topic on hand to life with simplicity and a practical approach is one of the many traits you imbibe as a good trainer. You've facilitated learning in adults with varied experiences with finesse. You are a creative mind who is always sharing ideas and inspiring others to do the same. Your warmth and friendly approach allows one to learn effectively free of inhibition or judgment.
Benaisha is one of the most effective trainers who delivers her skill effortlessly. Her knowledge and ability to deliver the same is a winning combination. I'm extremely fortunate to have been taught a major part of image consultancy by her and am immensely inspired by her achievements.
Benaisha is a thorough professional & knows her subject inside out. She had conducted a couple of classes for us and ensured that all the participants got a lot of take home value from the course. Would always recommend her to anyone that is looking for an image consultant.
Benaisha is a rare combination of a beautiful soul, a charming personality and a level-headed mind! She not just touches you with her warmth but also makes a huge difference in your life with her on-point observations and recommendations. I have had the precious privilege to have been enlightened by her on various subjects in Image consultancy that have made me more aware and better holistically. She is a treasure trove of knowledge and kindness and I am inspired by her dedication towards her profession and towards people from all walks of life. She is an inspiration and one of the few role models I have in life. I wish to learn a lot more from her in the future and this is just the beginning. Loads of love to this lovely angel and best wishes.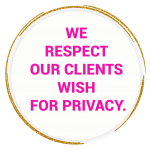 An eye opener, a mind changer, a new look , a new "Me" – all thanks to Ms Benaisha Kharas, a lady full of knowledge, enthusiasm all ready to touch hearts and change lives. It truly was a pleasure to have had a chance to attend the wonderful image changing workshops. Full of energy, filled with live examples, fun filled activities, interesting discussions, lots of analysis and question answers. One truly is on a roll learning new interesting things during her workshops. Her communication skills and energy keeps the sessions very interesting and live. An enthusiasm and eagerness to learn and explore gets inscribed in you while in her session which keeps you motivated all along your transformation and after that as well. A power packed workshop indeed.
Benaisha is one of those trainers who actually walks the talk and is a role model for anyone who wants to be a successful entrepreneur. Her trainings are always fun, but without losing focus on the content and that's what makes her stand out 🙂 Have always enjoyed her sessions and wishing her best of luck in helping change lives of many.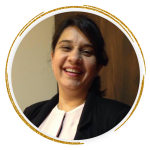 I'd like to thank Benaisha from the bottom of my heart for playing a very inspirational role in my life. She has helped me take a decision of joining the course in Image Management. It was very sweet and kind of her to actually convince me of take up the profession at this point in my life. I was always looking forward to attending her sessions. Lot of my concepts got cleared after attending her sessions. She is a bundle of energy and an ocean of knowledge. I am very lucky to have her as my role model. I wish her all the success in life.
Benaisha is a great Trainer. She makes for a combination of enthusiastic and knowledgeable. Her classes are fun filled with activities and personal life experiences and are extremely engaging.
I have had privilege of being a student under guidance of Benaisha. She coached me for image consulting subjects like line shape, styling, and smart shopping during 2015-16 session. Her knowledge on subject is deep with high delivery skill for learning. She is great coach and faculty fit for aspiring students. She has great attitude to explain and make students her good mentees.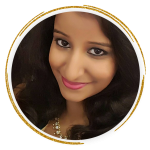 Benaisha is such an inspiration of how one can turn her life around by simply doing what you love & being exactly who you are. Having to know her & see her in action is such a good feeling. The cause she is dedicated to & the young brave hearts she is shaping from her own early struggles is truly remarkable.
It's always a treat to attend a training session conducted by Benaisha. Apart from being so approachable, she also has a gift of the gab and a lot of knowledge about Image Consulting, a subject that is so well ingrained in her as she started very young. Her sessions go seamlessly and it's more like a conversation hence there is never a dull moment.
Benaisha… means 'Origin'… She is origin of strength, unconditional love. She is epitome of hard work. From the depths of darkness, she originated as a beacon of hope, a new life. She burnt herself to spread light in people around her. Benaisha, one of the most successful Image Consultant in the country. A subject matter Expert, she has striven hard to convert her challenges to victories, She has broken mindsets thru' her sheer determination, of not falling prey to one's circumstances. Age doesn't confine to experience & talent, one can achieve. Talent we all have, however, only a few have it in them to realize it & put into actuality.
Benaisha's personality is endearing. Her voice is sweet that makes one listening to her a joy. It was 2 years back when I first met her as a trainer (though she did not seem to be like trainer :), but a sweet girl just got out from college). She proved to be experienced in her field. Being not a fashion personality, I was clueless about how should I keep myself updated. She took me to joyful ride of interesting image sessions and made me fall in connection with image consulting. Thanks for insights.
I was first told about Benaisha and her keen expertise in her field by my cohort at ICBI. So, naturally I was excited to have the opportunity to participate in her Personal Styling workshop at our institute! What struck me the most is her style of teaching — the way she manages to present a seemingly complex subject with clarity and simplicity. Her charming personality together with genuine passion for her profession truly resonates with her audience.
Benaisha is an absolutely lovely person. Image consulting comes naturally to her. She is one of the youngest Image consultants I have dealt with and is also one of the most helpful. If you are looking for an Image consultant or a friend to help make your life better, do contact Benaisha, trust me she can and will help make your life much much better is many ways.
There are loads of trainers in the Image business.. But there are a few who know beyond the book. And Benaisha tops the list hands down. Her training is concise and easy to absorb. Her methods were clear, effective and most importantly tried and tested. Her individual feedback and interactions makes you realize that's she's not 'just' wonderful to look at, but also has crazy ideas, solutions for everything and is a mastermind at her job! Loved and learned from every bit of her training.
From the time I first met Benaisha as a trainer in one of my sessions at ICBI, she made an impact and continued to do so with each interaction. Young fresh enthusiastic in the way she took a few of the sessions that I attended, she walked the talk. Through sharing her personal experiences and achievements, she inspires! Be it during a training session or outside she has never hesitated to come forward if I needed clarification or help. I can count a few who show their passion n dedication even after a job is done.
Benaisha is definitely a great consultant! She gives her honest opinion and great advise. Great to talk to, very inspirational, and most importantly responds as soon as possible! What I loved most about these sessions is that it's not just about external appearance alone but inner strength, attitude, thought, positivity that brings out the best in you! Benaisha helps you do that! She is a true motivator! Also she is very vibrant, out of the box solutions and for last 18 months, have seen so many minds getting shaped up by her.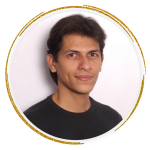 Benaisha is someone who I did a workshop with a few years back. Must say she has great command over her subject and will clear out all your apprehensions with passion. Learning becomes easier when you have someone like Benaisha who will keep it professional yet have a very friendly, interactive and comfortable environment to learn.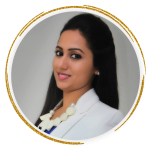 It was great to have Benaisha as our trainer. Her true live story from being dyslexic to a successful Image Consultant is very Inspiring. She is one person who actually brought me to Image Management. Very Inspiring, enthusiastic and happy go lucky person. She is and will always be my inspiration.