Consulting Your Client
Do you love being pampered? Customers love it too. Imagine it's your new store's opening or a new collection launch. You have hired me for a day to meet your top clients. A personalized 30 minutes creative fashion consult for each of your customers will help you in;
Engaging and inspiring your customers
Increasing your sales, margin, and ROI
Building brand retention and loyalty
While patterning their personal style according to their body shape and personal coloring, I help them choose the aptest pieces from your new collection. Such a complimentary bonus consulting session will make your customers feel like a VIP and will generate high referrals for your Brand.
Front Staff To Fashion Stylists
What if your store becomes a discovery place for your customers? Your well-trained staff can make that all important connection and quickly assess your customer's needs. It will help you to;
Convert walk-in shoppers to become buyers
Elevate your store staff to become expert fashion stylists
Transform shopper interactions to delightful experiences
Increase your store sales by accentuating your staff's confidence through right body language, merchandise knowledge, communication, selling, and styling skills.
Create an informative experience for your sales and customer service team with 24 hours of learning done in a classroom as well as with a live training at your store.
I have always found her keeping herself abreast with the new clothing trends and fashion. And most of all, her teaching style is THE best as I have seen her pouring her heart out.
Pop Up Workshops
Would you like to convert walk-in shoppers into stylish, savvy, & smart customers? Keeping in pace with the latest phenomena of showrooming and webrooming, the Pop-Up workshops at your store will bridge the online and offline gap.
A 45 minutes interactive fun workshop at your store opening or collection launch will help you to;
Showcase your brand's new collection
Encourage conversations and conversions
Educate latest trends and enthuse shopping
These workshops shape up more intimate relationships while creating unique and memorable 3D customer experiences.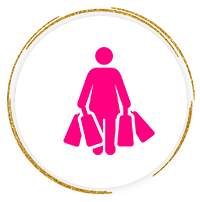 Personal Shopper Services
Want to make your customers keep coming back to you? Include a unique paid or complimentary service designed for busy professionals, grooms/brides to be and their families, or for shoppers who have a major upcoming event. A personal shopping service with me will help you to;
Outshine your competition
Build service, style, and brand influence
Create delightful shopper experiences
With my personal shopping service, I will help your customers save time, spend money wisely, and also update their style. AND… they will keep coming back to you.
Stylishly Sell Luxury
People love doing business with people who are like them, if your clients' belong to the super premium bracket, don't you think your ambassadors would need to feel and project premiumness?
This crisp 6 hour workshop will help your sales champions to;
Captivate and impress your prospective clients
Build conviction with an authentic brand image
Persuade with charisma to showcase an international edge
Enhance your opportunities and get your shoppers connect with your distinct and iconic feel. Create that richly impression in your service which is highly coveted and rarely available.